Man…
I went to go see the Hobbit, and I loved it. The craftmanship, the funnies, the killing of filthy orcs-es, the sexy dwarves (um, can you say Thorin, Kili, Fili?). Anyways…
It was the second time I went to see The Hobbit, that I realized how much of a gangster Bilbo is. To leave his beloved Shire and possessions and to go on an amazing, unbelievavle quest…in a velvet jacket. Dang.
That's when I realized that every day is a new adventure, and I hardly dress the part. I want to be like Bilbo, dressing myself with some dang beitzim. So I went home on a mission.
Now some of us are nerds, but we're not all strutting down the street bragging, "I got me a replica of the One Ring to rule them all." We're inspired and captivated by the strange lands, sexy elves, and details in the making of, but we're not trying to learn Elvish. But as I started looking for the Middle Earth knapsacks that got my fashion sense tingling, I found that you can get mighty close without looking like you're on your way to Comic Con.
…You Middle Earth gangster you…

The Hobbit: An Unexpected Journey; Photo: Alamy
For those bold enough to go into the world with a velvet blazer:
For those who prefer to stick with wool…
 Supreme Loro Piana Wool Overcoat
I like to call the "Griffin Bladecut Jacket" the Radagast jacket. (Also in black-below)
I loved Bilbo's backpack. I found some for the Ladies (and/or gents) below, but if you find some post them in the comment box!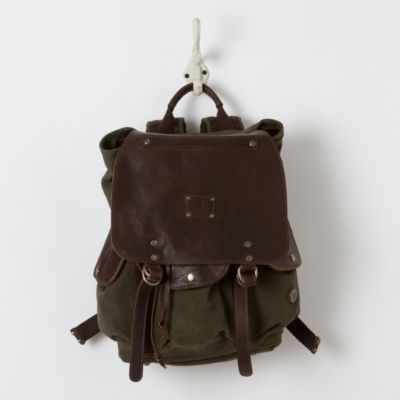 Celebrate the darkness with the Dark Shadow tee by Rick Owens:

When you find yourself giving up, you're going to need an article of clothing that reminds you of home. Think about this Stone Island Cardigan.
What items do you bring on your quests? What would you add to this list? Post it in the comment box! And if you haven't seen The Hobbit: An Expected Journey, do!